After the long-awaited release of your web application, you detect that no one knows about your startup and it looks like no one cares about the incredible solution you offer.
Here's a harsh truth: A high-quality SAAS product is not enough to build a profitable business. Great if you have a marketing budget. Very well, if you know what to do with it because the approach you take to build a marketing strategy requires both consistency and ingenuity. And some marketing tricks to know 😉
In this article I will describe how to allocate time and funds for the promotion of your product efficiently.

Speaking about marketing in the cloud field, we often complicate things. It's not so difficult, really. Promotion must be a part of a well-designed marketing strategy. Therefore, before the attack on wallets of potential clients, let's do a little exercise.
Right now, write down:
"My service solves the problem X to audience Y in a unique way Z".     
Of course, the letters XYZ should be replaced by the relevant information.
Internet Marketing Tips:
Problem X. Describe the problem your service solves in a few words. The search engine solves the tedious task of search among 15 000 000 websites. Email marketing service fallow users to send the personalized email messages at the time they consider as "the right time". Why your service exists? What problem does it solve?
Audience Y. Describe the target audience for your project. I beg you: Do not say that your product is created for all. Who will use it? Who will be upset if your product ceases to exist? Who decides whether to try out your tool? Developers, customer service agents, marketers? The better you describe your customers, the better you will market to them.
Way Z. You see, if the problem you described is acute, there are high chances multiple companies already work to solve it. Another thing is that your product should help solve that problem in a unique, more effective way; or overshadow other solutions. Otherwise, why would you have started your business, right?
 Let's practice! Here are a couple of simple examples:
The school "Blah-Blah" trains online marketing professionals for companies specializing in online business education.
Service "Blah-Blah" allows you to reach high ranks through the automation of backlink generation.

Write your XYZ-positioning in the comments! By spending 15 minutes of your time, you will ensure the significant boost in your marketing results.
Proceed to the promotion. Marketing strategy for your SaaS product will consist of three main stages:
Step 1. Demand generation
An important task for the innovative product is to create demand for a new way of solving problems. Convey your vision of how to solve one particular issue and position yourself as an expert your potential customers can count on.
For SAAS companies, I want to highlight content marketing as an effective tool to attract customers.
Bear in mind customer personas and sales funnel stages when creating content – it must be perfectly tailored to your customers' interests and intentions. Providing in-depth guides, informational articles, tutorials, etc. can increase the confidence of potential buyers and encourage them to make a purchase.
Information is your greatest asset! SaaS marketing revolves around content.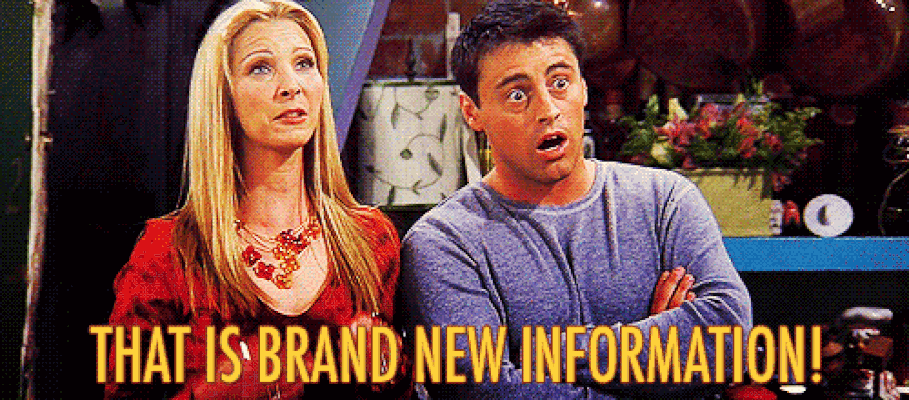 Just take any of your favorite blog, podcast, or video channel. Most of their quest content comes from companies either engaged in sales in the SaaS-area or offering SaaS services. For example, the blog you are reading now is a promotional tool too 🙂
Remember our model XYZ: thanks to XYZ-positioning, you have an understanding of your audience.
Do not fall into a blatant advertising that drives negativity, and do not publish your reviews/press releases/guest posts where nobody reads them.
Instead, share useful insights and interesting information! After all, you have been researching your audience, identifying their needs, and analyzing the market.–Analyze other competitors' products and prepare a detailed comparison of the tools.
Explore trends in your industry and create a mini-report. Collect the relevant statistics, structure the data and derive the insights in a visually compelling way.
Of course, you should be credited as the author. A simple caption "Prepared by Blah-Blah company" or a short author bio is enough.
Interact with communities. Chances are you can reach the opinion leaders as well as connect with your potential customers.
Ask them to test your product, to act as experts to give their assessment, or write a review. Do not be afraid of refusal, anyway, you emphasize the expert status of a person you contact, even if you get rejected.
Step 2. Work with the generated demand.
About fifty years ago, Professor Theodore Levitt, lecturing students at Harvard business school, said:
"People don't want to buy a quarter-inch drill, they want a quarter-inch hole."
If you come up with a drill replacement, which nobody knows, this does not negate the demand for the hole that is already formed. You just have to communicate with the person, clearly showing the need for the "quarter-inch hole" and your product can "drill it".
Customer retention. Existing clients will bring highest gains to your SaaS service. According to Gartner, 80% of total revenue in the future will be brought by 20% of current clients. And according to research by Bain & Co, the increase of customer retention by only 5% leads to a 75-percent increase in business profitability.
Customer retention is especially important for the SaaS industry. Christopher Janz in his article for KISSmetrics focuses on the fact that the study of problems of customer retention and customer value of a customer is a key to the success of your SaaS business.
SEO & SEM
Search engines are the place where your potential customers tell about their needs as clearly as nowhere else. It is your duty to get the view of the person who is looking up how to fix what your product helps to fix.
As you may have guessed, we are talking about contextual advertising and search engine optimization (complex of measures for attracting visitors from search engines).
I note that the activity within these channels can be done in three conventional ways:
"Drill" Promotion for queries associated with the search method of solving the problem (example query: "where can I buy a drill?").
"Holes" Demonstration of the needs in solving the problem (example of the query: "how to drill a hole?")
"Alternative" Search for a particular solution that replaces your product. There may also be search queries related to your direct competitors or existing solutions to the problem.
SERP management
Pay attention to these three entities:
The power of advertising with Google Ads
If the website owner is monetizing the site using Google's ad network, you will be able to post the ad in the relevant section on that website. Thus, you can get the opportunity to contact the user with the search query "how to drill a hole" and get an article with your ad.
      2. Blog or content site
If one of the first twenty search results is a website that publishes articles, you should try to contact the owners and offer them a guest publication, testing your service, or writing a review. I'm almost always able to agree either on guest publications or on the remuneration in the form of providing increased access to the promoted product. It's worth it: not only you get contact with the target audience, but also improve web's position in search engines.
       3. UGC services
User Generated Content can be as banal form for writing a comment to the article (which, as you understand, must contain a constructive comment with a link to your service), and a full-fledged aggregator of content, to which you can add the description of your product or write an article about it.
SMM
Trendy social media marketing. Frankly, many of experts are skeptical about Social Media Marketing as the channel for demand generation. When it comes to branded groups and pages on social networks no one follows companies social profiles for company updates unless they bring an instant value. However, there are some mechanics which have delivered excellent results in my practice.
Response to emerging content. There are many services that will monitor the Web for new content, relevant keywords that you specify (usually it's a big part of the keywords used in SEO and contextual advertising + your brand + competitors' brands).
Once you have found an interesting content, you can respond so that it brings value to promote your product, whether it is a website link or simply a mention of your product. Your reaction should provide benefit: offer a list of alternatives or possible solutions to problems, give advice, share experiences. No spam!
Targeted advertising on social networks.Target your ads to a narrowed down group of people. If you made an iOS app for buying movie tickets, it is not a bright idea to simply target iPhone fans – this group is too broad.
Paid posts in popular groups. The idea is a temporary (usually hours to days) paid placement of the entry in the popular group. The more targeted audience you reach, the better the effect will be in the form of comments and reposts and ultimate conversion. Most likely, a banal advertising will not give a positive effect. Try to offer group members some value — promo code, discount, special conditions.
Remarketing
Remarketing is the ability to "catch up" with people around the Internet who have done certain actions on your website. For example, if the user viewed more than 4 pages with information about your product, and stayed on the website for more than 5 minutes but didn't sign up, you can mark him as a potential client. Clearly, this user is at the consideration stage, and remarketing can bring a good result.
Step 3. Building partnerships
Affiliate marketing
We are talking about building an affiliate program. Offer a reward to your users in the form of a commission for attracting people to your service. This strategy is widespread and works best in the segment of mass products.

Revenue share
If you offer a B2B product, excellent distribution channel can be web studios, consulting and advertising agencies, system integrators, etc. Partner introduces your product to its customer and receives either a one-time fee or a small percentage of all customer payments in the system.
Co-marketing
Look around: there are companies whose clients could be a perfect fit for your marketing efforts, but those companies aren't your direct competitors. Agree on a joint mailing list about cross-posts on corporate blogs, webinars or providing exclusive conditions for clients of the partner.
The beauty of this approach is that "active" customers of your partner service are already profitable, and are likely to bring profit to you too.
Conclusion
Marketing strategies can be similar, but the implementations will always be different. Consider the value your product brings, audience segmentation, customer problems and ways to solve them in the best way.
Remember: your SaaS business will easily generate the desired revenue, if
You have a great product
You provide an excellent support
You have a well-targeted marketing strategy
We have briefly reviewed three basic steps for successful SaaS marketing. Much remains behind the scenes, a lot you will have to try and test by yourself.
And some content marketing tactics we already tested for you!
Let's chat about your business goals.