Do you consider hiring an SEO agency for the first time? Or maybe you worked with SEO professionals and that experience wasn't so good? Years of work with clients from multiple industries shaped our position: relationships with a client should be a long-term marriage, both regarding duration and responsibility.
There are thousands of businesses looking for link building and content marketing services, but we carefully select which to work with. Yes, agencies choose too!
Being perfect client requires some work. Communicate and collaborate. Do your homework: Prepare your questions and clearly articulate your expectations. Be open-minded and consistent. Sounds not so easy, huh?
Here's how to start:
In order to find the best SEO firm, you will need to tell a complete story of your project: what, when, and how you've done. Share all the approaches you took and all the tactics (black & white) you applied. SEO has a long-lasting effect and the consequences of your past actions can influence the current performance of your site. No one wants to waste their time and repeat past mistakes. It is the only way you can get the best SEO service for your website.
Show us what worked so that we get a better sense of your industry and your business. And tell us more about the audience and the product. If you have a description of your buyer persona, send that to us. If you ran any surveys to find out what your customers love or hate about you, share the results too.
With all that info, we can develop better content tailored to the needs of your business and your clients.
This is no-brainer: why have you decided to hire an agency to help you with SEO? What goals do you want to achieve by using this powerful tool?
List what is currently the highest priority for you and shape it into a specific and realistic goal. When we understand where you want to be, we can come up with better ways to get there.
There is no a one-fit-all approach to hit all these targets:
You name it…

Raise brand awareness and gain some control over what people see when they want to find out about your brand on the Web

Enter an unfamiliar niche and build your online presence from scratch

Expand your business and drive visitors to new landing pages on your existing site

Attract more traffic for the convertible keywords you already rank for
Do your research on what SEO is and what it's not. Learn basic terms and get yourself familiar with common techniques.
This way you kill two birds with one stone:
You have higher chances to spot any non-sense unscrupulous agencies tell you

And save both your precious hours and our time that could have been spent on explanations.
Here a few awesome SEO guides- for-newbies we love and recommend:
Kissmetrics Step By Step Guide
The Beginner's Guide From Buffer
SEO is a long-term game and you'd need time to see what approaches work. We can't even count all the times we needed to repeat one simple thing to our clients: The days of fast SEO magic have gone. Maybe you would be able to reach top ranking in a couple of weeks after buying thousands of links, but you would enjoy that for a few days the longest.
Google has done an incredible job to spot unhealthy link schemes and pushes businesses in one direction: Bringing value and relevant advice consistently. So, apply this 'long haul filter' to your SEO expectations.
And one more thing: You will work with people, not bots (maybe, that may become true soon ☺). Imagine you would communicate with those people for more than a few months.
Agree on how communications would happen: Weekly, bi-weekly, more or less often? Via Slack, Skype, email? Chat or maybe a quick call every two weeks? Are you ok with the format of reports we would deliver?
Transparency is the key to fast and hassle-free collaboration. Share the access to all the data that can be helpful to us, your SEO provider. And we may need to view your web analytics (Google Analytics), CMS (WordPress, Drupal, Joomla), your full backlink profile info.
Let us know if you're going to make any changes to the site: If you change the URL of the post we're promoting for you or start working with new partners who link to your site. This way you will avoid silly situations when you simply waste your resources.
Conclusion
You will need to deal with search engines that constantly evolve and competitors that have more resources to invest in their online promotion. So invest time and effort in an effective collaboration with your SEO agency and make it a pleasant journey.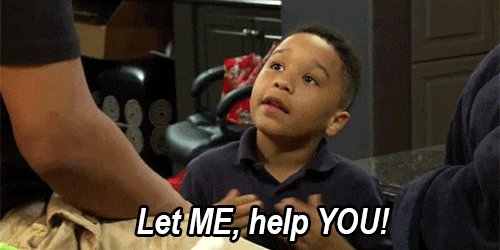 While there are plenty unreliable self-claimed gurus just like in any other industry, you can find the devoted SEO professionals. Allow them to benefit your business!