When it comes to startup marketing, you can think following a "product first, attention later" mantra is what you need at the moment. Sure, you're focused on the technical side of things. But attention is what any business needs to fight for in these competitive days.
And the battleground is online. Let's take a look at some stats: 75% of small business owners say is "effective" or "very effective to attract new customers. Also, 64% of businesses follow other businesses on social media.
Whether you operate in B2B or B2C, it doesn't matter. What matters is your well-thought and ubiquitous online presence.
Here are a few marketing tips for small business owners on how your startup can gain traction from the very beginning: 
Master your press releases
Media attention is crucial if you want to develop your brand and communicate your message to the world. Get your name featured in the top media outlets is amazing, but remember that's not the ultimate goal of you public relations efforts.
After you achieve the significant press coverage and establish relationships with journalists and editors, you can count on being mentioned in their content in future. Journalists are always on the lookout for news in the industry they that come from the checked sources.
The main trick here is to get first mentions, and I would split the "press-hunting" process into 3 steps:
1. Find the journalists/editors who write about your industry or cover the problem you solve with your product/service. Don't restrict yourself to tech journalists who write about the startups – As far as the audience they speak to can be your potential adopters, connect.
For example, you developed a breakthrough tech solution for the fashion business. Of course, you need to approach fashion influencers as well as journalists who specialize in the fashion business and fashion tech.
2. Craft a killer press release. Detecting the right people to reach out to isn't enough, tailoring the story to their interests is what will let you press release cut through the noise.
Provide the context that makes your story the one they would like to pick up and cover. Add statistics, maybe some parts of your pre-launch research, briefly describe trends which waves you're going to ride.
REMEMBER: Focus on the story where your product perfectly fits in. Then show how timely and valuable your solution is.
3. Send at the right time and ask for the feedback later. Press release messages are time-sensitive – they deliver your startup news. That's why you'd like them to end up in the inbox of your target when they are most likely to actively scan their incoming emails. We do content marketing for SAAS companies for years now and we've noticed 8am – 10am and 4pm – 7pm are usually the best timeframes to send email messages.
Let's learn from the mistakes of others (or your old ones).
Here are some press release don'ts:
Don't mention other media who covered the same news

. No one wants to write about what has been already been dissected by another magazine. Quite the reverse, journalists are chasing the exclusive stories, so emphasize they're among the first people who receive your announcement.

Don't neglect using data to support your points

. That can be the results of your own research and takeaways from the third-party sources. Keep in mind that you need to provide an immediate proof for the claim your product will solve the X problem, or it may affect the lives of  Y% of Millennials.

Don't try to be funny

. Jargon, slang, emojis, and hyperbola – It's better to stay away from these. Your press release should be clear, concise, and professional.

Don't bombard the same journalist with press releases

. If they didn't respond to your initial message and a follow-up you sent afterwards, stop emailing. It seems your press release didn't catch their attention, so look for another contact.
[bctt tweet="Killer 3-step process to press-release distribution " username="katia.mrnk"]
Offer guest articles
By contributing well-written, relevant guest articles you will:
1. Establish your thought leadership. Certainly, you keep an eye on what is happening in your industry and read the publications presenting various opinions about the emerging trends, events, new business solutions, competitors, etc. And you may spot the things that go uncovered (content gaps), or you may simply have another opinion or approach to tackling the problem everyone is discussing at the moment.
It's time to show up and prepare a well-written piece with arguments, supporting statistics, research, and experience of real customers/businesses. Make sure you share your opinion/advice/insights within your area of expertise – Editors want to feature articles that are put together by experts, not random writers.
2. Gain backlinks and enhance your SEO. High-quality guest posting remains an actionable way to earn relevant, editorial links from the authoritative sites. The main thing here is to provide value. If you have content that is a great addition or illustration to what you analyze in your article, why not to link to it?
SEO is an important area to take into account, especially in a marketing for startups with a new website and growing customer base.
3. Establish relationships with the editors. Guest posting shouldn't be a one-time activity, it should be a continuous exchange process when every part gets its benefits. If your initial contribution was successful, you can hear back from the editors who'd like to host you as a guest contributor again in the future.
What's also worth your attention: It's a common situation when journalists and editors switch among magazines/companies. If you follow them on social media, you can drop a quick note with congratulations on a new job and discuss a guest post opportunity on that new resource.
Guest posting process is time-consuming, so hiring an agency for such link building activities makes a perfect sense.
Pssst… We at SearchEva love doing guest posting♥ Just drop us a line!
Broadcast your startup
Video is on the rise at the moment, and live videos are viewed three times more than the regular videos shared by users. So, hop on the live-streaming train! Use live video (on Facebook or Instagram) to show the event you hold or to provide a sneak peek into what your team is currently preparing.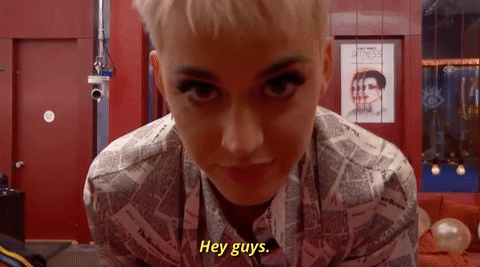 Types of live videos your startup needs to consider:
Behind-the-curtain videos

that show how the things are working at your startup, how your team works, creates & hustles. Show what inspires you, what upsets you, and what things keep you moving forward. This way you add a human touch to your brand building.

How-to tutorials

. Educational content is always praised, and an educational live session can be a great way to share your expertise with your following. Just choose a topic wisely – You should be able to explain everything in a clear and approachable manner.

Q&A session.

This one provides an amazing opportunity to connect directly with your audience. You will see their pain points and concerns as well as the things they love about the products they use (and your product). While giving your answers and shortening the distance between your startup and your potential customers, you can also get a sense of the gaps you can address in your future content.
Tip 1: Repurpose your live videos. Turn them and expand into blog posts, infographics, PDF tutorials, etc.
Tip 2: Finish your live broadcasts with a call-to-action. Encourage your viewers to follow your page, subscribe for a trial, or download your report.
Hang out with the influencers offline
Whaaat?… Offline? Yes, even if you promote your startup online, you're striving for the attention of real people. So why not to use offline interactions to generate interest to your startup?
Keep an eye on the events people who have the authority and decent following in your industry attend. Really, just show up and network. When you reach out to them afterwards, there is a higher chance they will respond to you as you already connected previously.
Here are the lists of potentially interesting events for startups in 2017:
2017 TECH CONFERENCES: THE #1 TECH EVENTS GUIDE
Top Technology Events & Conferences around the World
12 biggest startup events in 2017
25 of the most exciting events for startups in Europe
Digital marketing world forums
Tech And Startup Events In Asia
How to network? Get involved in as many conversations as possible. Also, prepare before the event: Choose the people who are the most interesting for you and find out some personal details so that it will be easier for you to break the ice at the event.
Remember to exchange your contact information and follow up afterwards. Check out these networking tips and test how they work!
Make sure everyone at your startup spreads the word
Whether telling their friends or former colleagues or chatting on niche forums – Your team members are those who can tell about your startup the most. They know your values, vision, message, your product.
You won't find better advocates for your brand than your employees. So encourage them to share with the world.
Bonus: Submit your startup to directories
Make sure you use the right keywords so that it's easy to find you among the hundreds of other startups. Take a look at this startup directories list.
Need advice on how to promote your startup? Or already know what to do but need assistance with the implementation? We'd love to help!