Content marketing is effective among other small business marketing strategies in the long run and many small businesses already take advantage of this promotion strategy. Why? Long story short: Content marketing is a stable platform upon which you can build a persistent promotion.
It's affordable for small businesses who can't spend tens of thousands dollars on advertising and partnerships with super-influencers (and big guys can).
Content marketing will help you achieve three things:
attract the attention of your potential clients;
build the loyal audience and community around your product or service;
encourage loyal customers to try out your new products/services.
Let's see what you need to do to get the most out of your content marketing efforts:
Know your audience
In Content Marketing World this is a very first thing to do BEFORE any marketing activity. Think of the problems your customers solve by using your product or service. Run a quick survey and ask your clients how they currently use it and what they would like to know about your product and your business. Sometimes your real-life customer is interested in completely different things than a customer you pictured in your mind.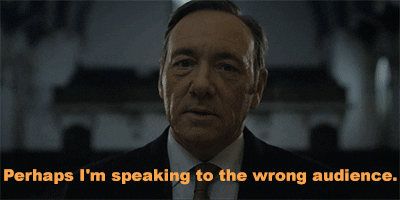 Make sure you and your target audience speak the same language. Pay attention to how they search for answers and solutions on Google, what phrases they use. Check out a couple of relevant forums and Q&A sites where your potential clients hang out to get a sense of WHAT they look for and HOW they look for that.
Segment your audience: different groups can have different interests and intents. For example, you run a spa salon and want to share helpful health & beauty advice. Remember that women aged 40+ can be most interested in anti-age health tips and treatments while millennials will be definitely after the newest trends and all-in-one service (like pedicure right after foot massage and reflexology).
Keep an eye on your competitors
You can see what worked for your competitors and did those things better. Learn what topics they cover, how often they post, how long their articles are, what content formats they choose. By comparing that with your knowledge of the audience, you will be able to
come up with better pieces on the topics your competitors already wrote about and
fill the gaps your competitors didn't notice yet.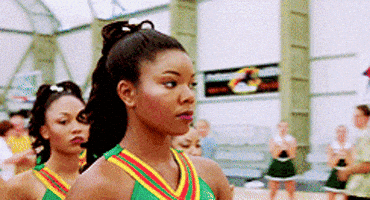 Learn from the mistakes and the success of others. Check which competitors' posts earned the most links and try to replicate that success. Check comments and find out what their (and potentially your) readers liked and what questions still remain untouched, then address those issues in your next article/video/podcast.
Also, look at other industries and think if the topics/content formats they use can resonate with your audience. Monitor what your competitors do but don't restrict yourself to simply following the tide.
Choose the right content types
Articles are the first thing that comes to mind when we hear about content marketing. First of many, because you can create a video, audio, infographics, quizzes, presentations, even games. What types of content would work best for your potential clients?
If you sell jewelry, high-quality images are a must. If you teach yoga and educate about mindfulness, why not to try recording videos and podcasts? Test and choose a few content formats that are the most effective, and don't forget about editing checklist.
What's also important: Share your content via the right channels. The right channels are those where you can easily reach your target audience. Think about
website (if you add a piece of content as a separate page)
blog
email newsletter
Facebook group
Instagram page
Slideshare
Youtube etc.
You can use your partners' channels as well. For example, you're are spa salon and partner with a cosmetic store. Discuss the opportunity to get featured on their blog, Facebook group or Instagram. This way you increase your chances to attract eyeballs.
Be more creative than big guys
When you have tighter budgets than big corporations, how to win? Go off the beaten track. We see that small and midsized business are often more open to experiments and quick maneuvers than big brands.
You don't need to coordinate and approve every tiny step with managers and executives. Large companies lack flexibility and waste weeks and months on bureaucracy while SMBs already implement, test, and get results.
Yale Appliance and Lightning company took content marketing seriously and brought their ideas to life. They leverage the power of their blog, buyer's guides, Youtube channel, and even the recipe center.
They try different content formats and deliver valuable content consistently. And their content marketing is successful: After introducing content marketing, site's traffic tripled and company's revenue increased by 40%.
Content marketing can help you win customers and build your authority for years. You can test different tactics, you can appeal to your future customers and become their go-to expert. If you need some guidance on how to implement content marketing wisely, contact us!